The Eatery
Join us for a contemporary American dining experience at The Eatery or refreshing beverage at the BrewBar. Start your day with a freshly-brewed cup of coffee and hearty breakfast then kick back in the evening with a local Best Brews® at our BrewBar or glass of wine in the lobby bar. Plus, you can always take advantage of our stunning water views by dining on our outdoor patio.
Need a refreshment or light snack? Stop by our Family Room for a quick bite, beverage, or book.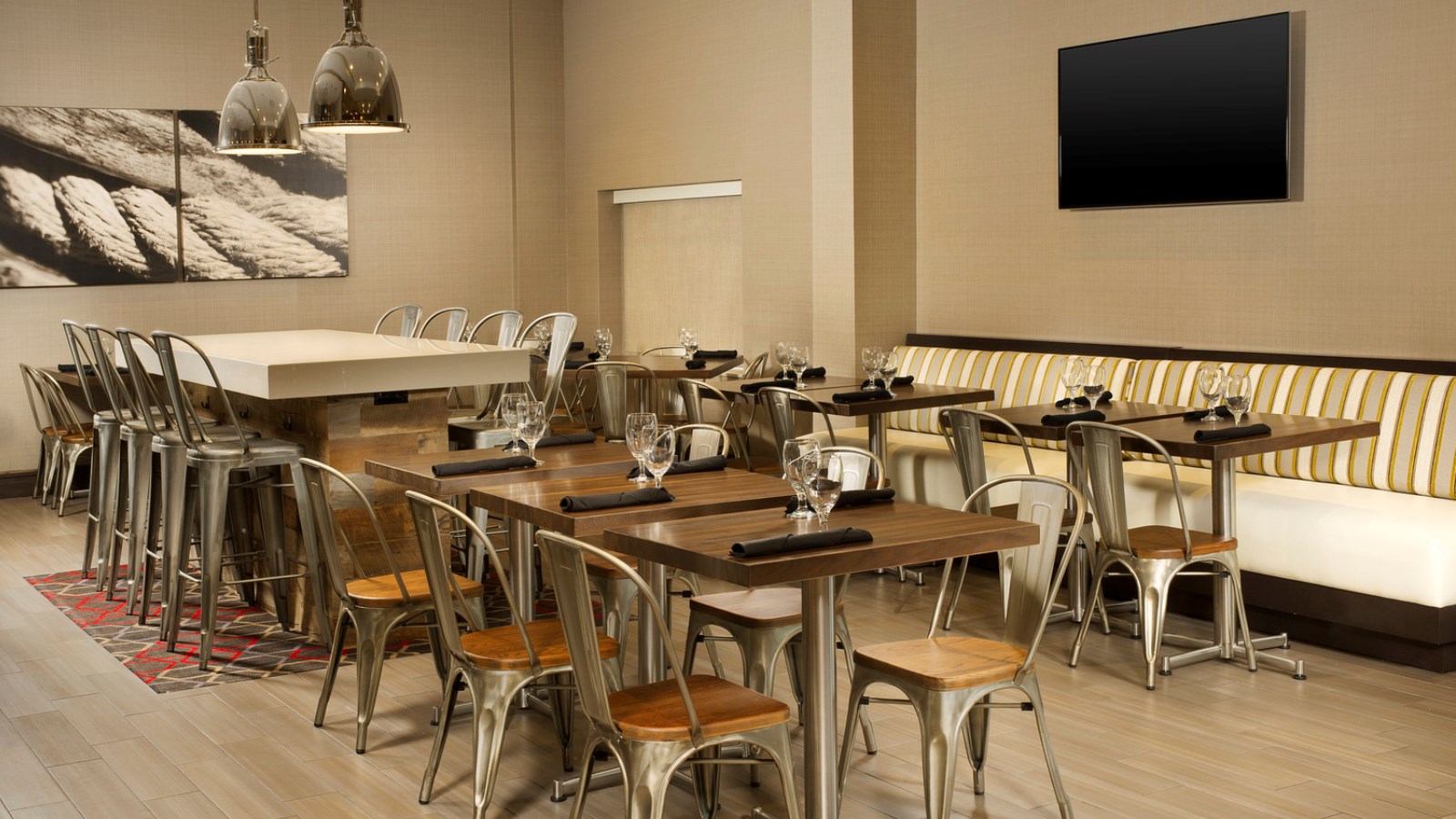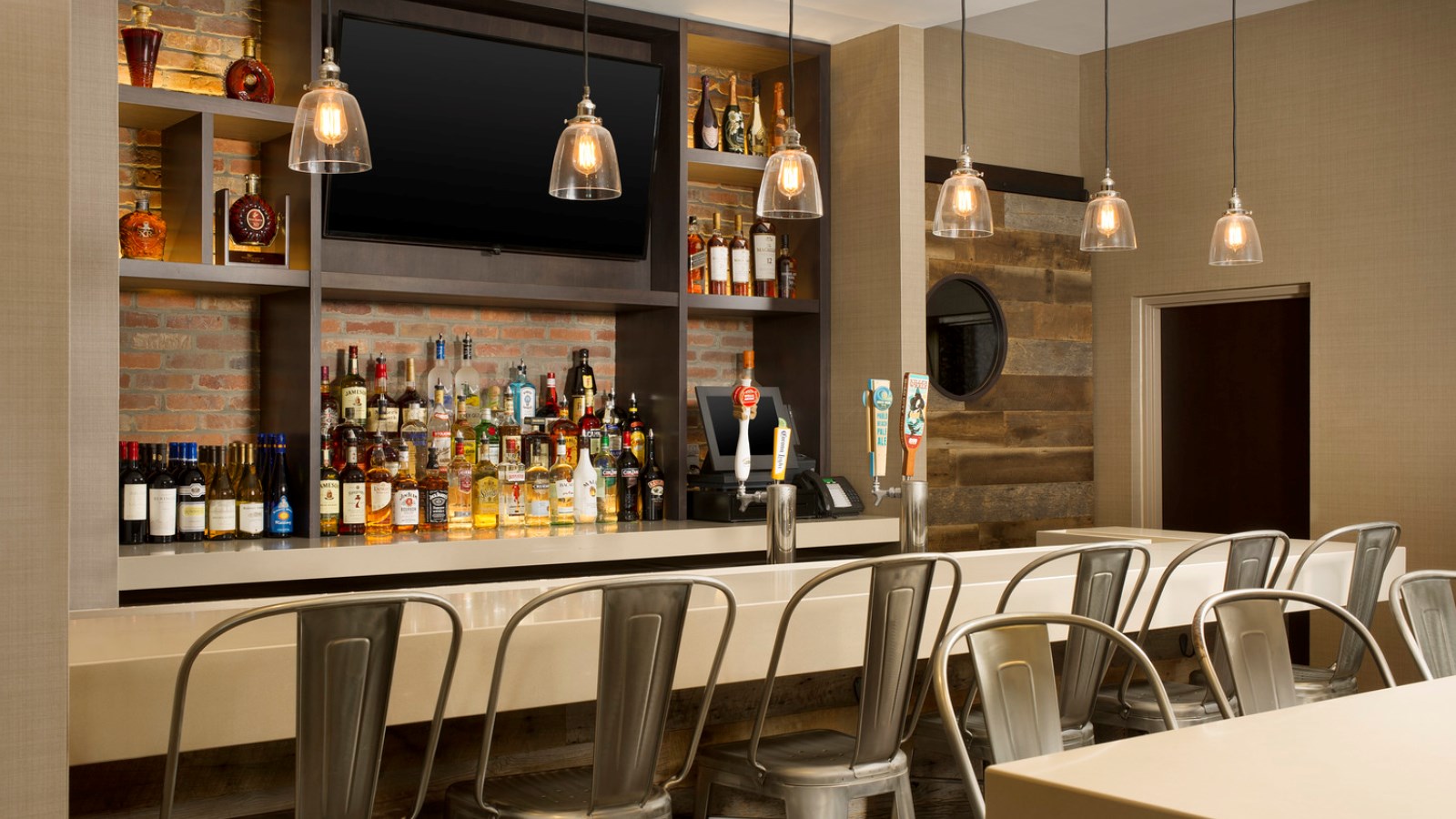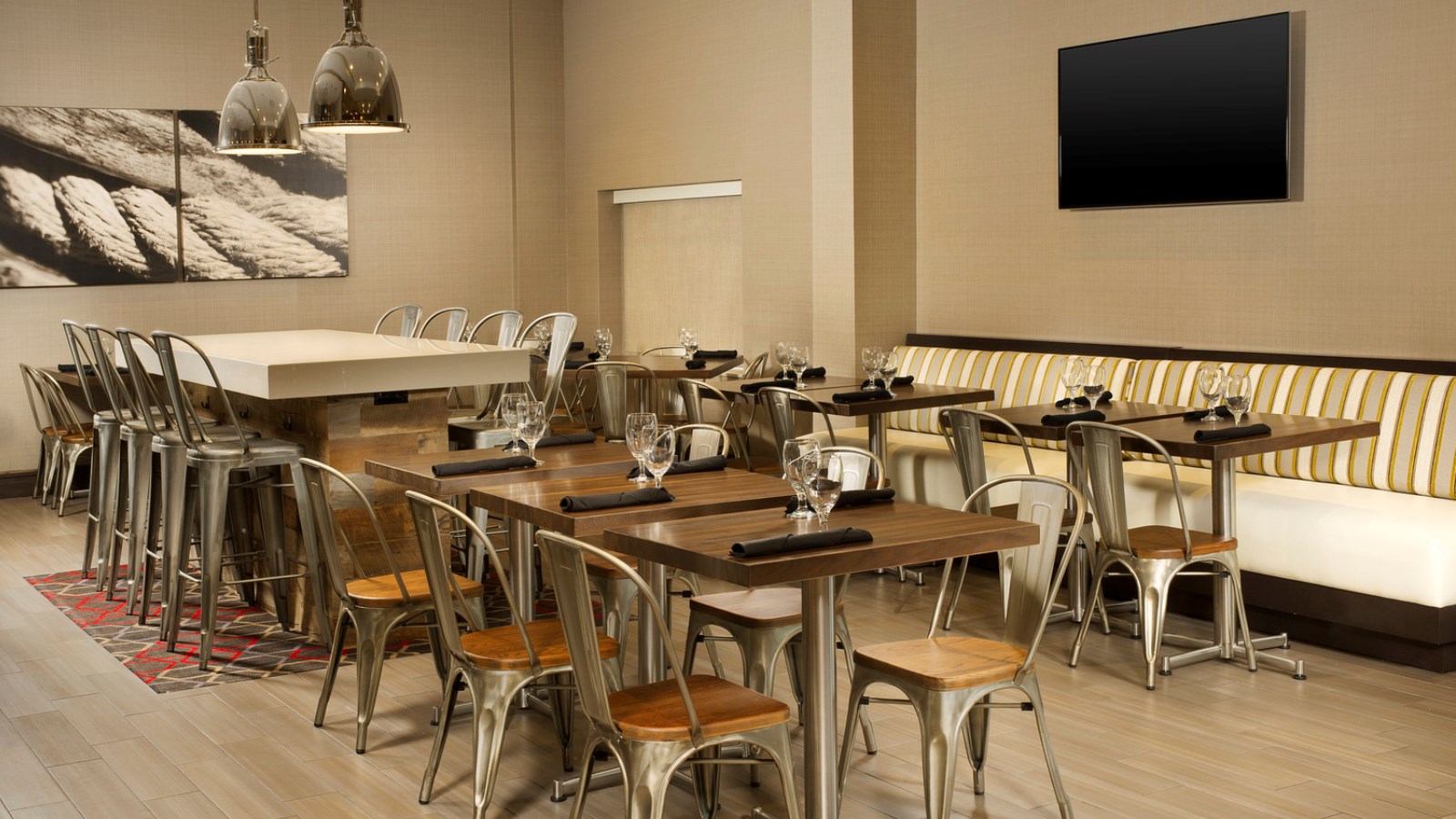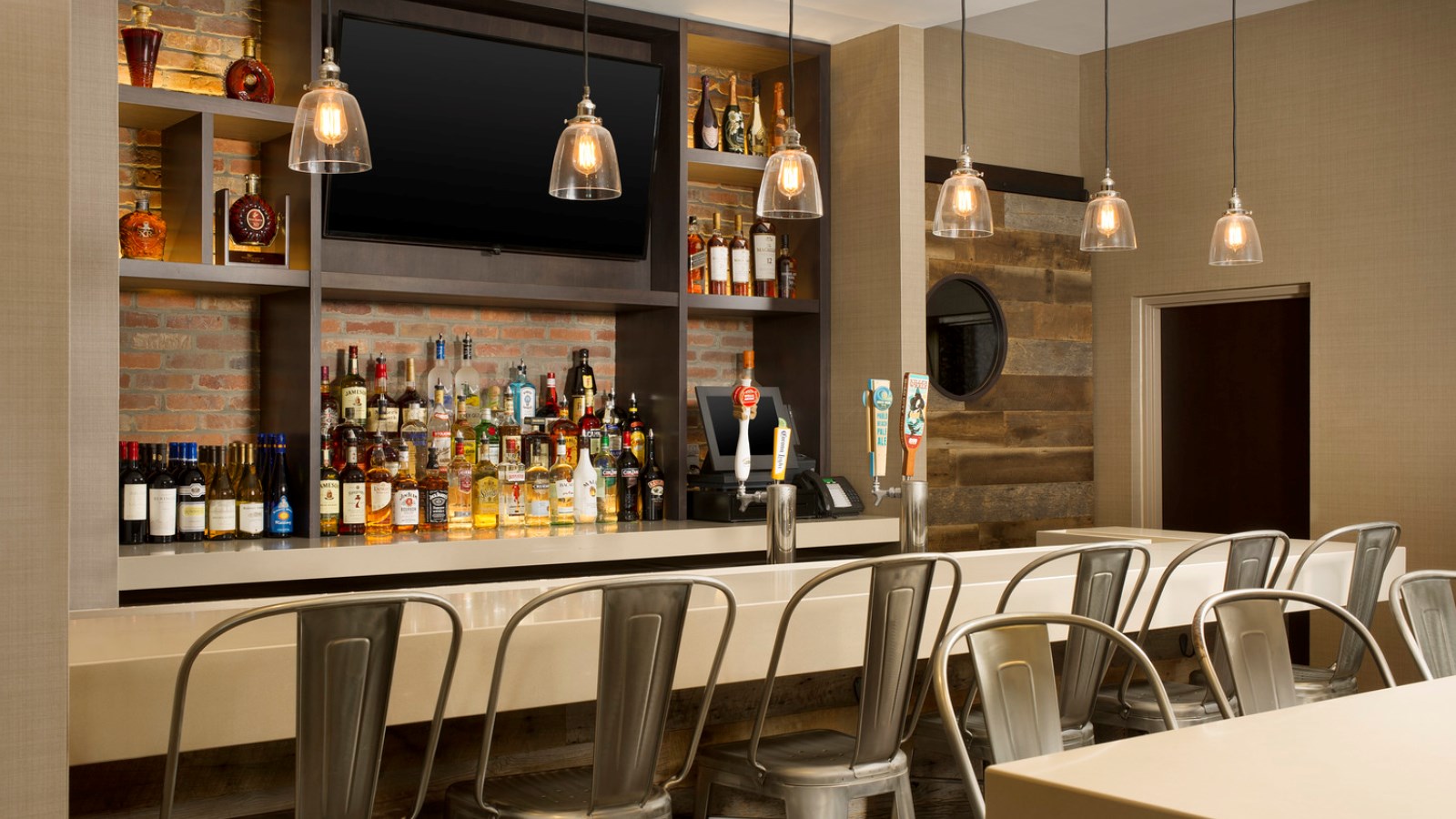 Hours
The Eatery: Daily, 6 - 10 AM, 5 - 10 PM
BrewBar: Daily, 5 - 10 PM
Family Room: 24/7
Grab & Go
Enjoy our delicious restaurant fare anywhere you want. Our Grab & Go menu offers the best from our kitchen, fresh, hot, and in no time all.
Menus